Hot Boy Winter in South Africa
Poolside Convo | 12 Sept 2019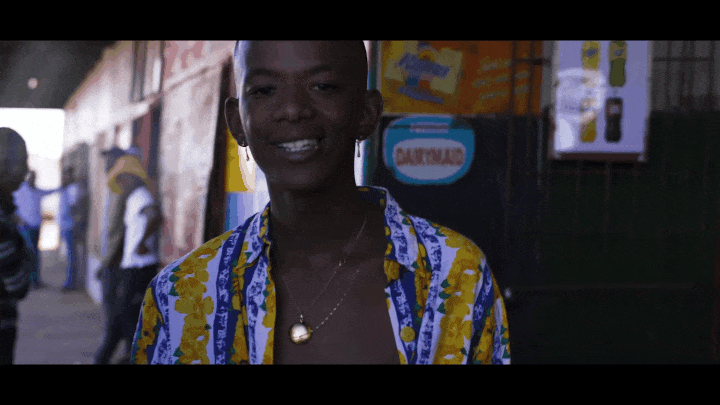 // POOLSIDE CONVO //
Hot Boy Winter in South Africa
Ethan and I just spent two weeks in South Africa — I could write about the trip for hours.
Our interest was piqued by a growing number of South African artists popping up on our radar as they collab'd with Americans, the dope but relatively infrequent line-ups of international acts that made their way to that part of the world, and, frankly, the undeniable growing fanbase from SA appearing on the data dashboards for artists we manage or work with closely. We went as Team Elixr, looking to build bridges between musical ecosystems.
It's an interesting, impossible thing to try to get a crash course in an entire country's music scene in two weeks.  We did our best, with a little help from new friends.
We were welcomed by folks who had worked with artists we'd brought to Europe before, or worked in the South African offices of American companies that we were familiar with, or just had replied open-mindedly to cold emails from the two of us as we sought to learn about how the industry ticked.  Thank you to you all.
It was the dead of their winter — 70 degrees during the days, 50 in the evening, sunny the whole time. We found our way from conference rooms to DJ sets, festivals to home studios, beachfront cafes in Cape Town to pop-up clubs in Soweto. It was good.
In the time since we came back, South Africa has been alight with civil unrest — xenophobic attacks on immigrants that have spilled into essentially a continental conflict, and, separately, large scale protests in response to the crisis of femicide in the country following high profile murders. I wanted to focus on the experience we had while we were there and the context within which we were on the ground — though definitely take some time to dive into what's going on if anything below piques your interest.
Here's a South African edition of Poolside Convo highlighting some market-specific insights we picked up, a few artists we'd heard about previously and became even more enthralled with, and a few new artists we heard for the first time.
---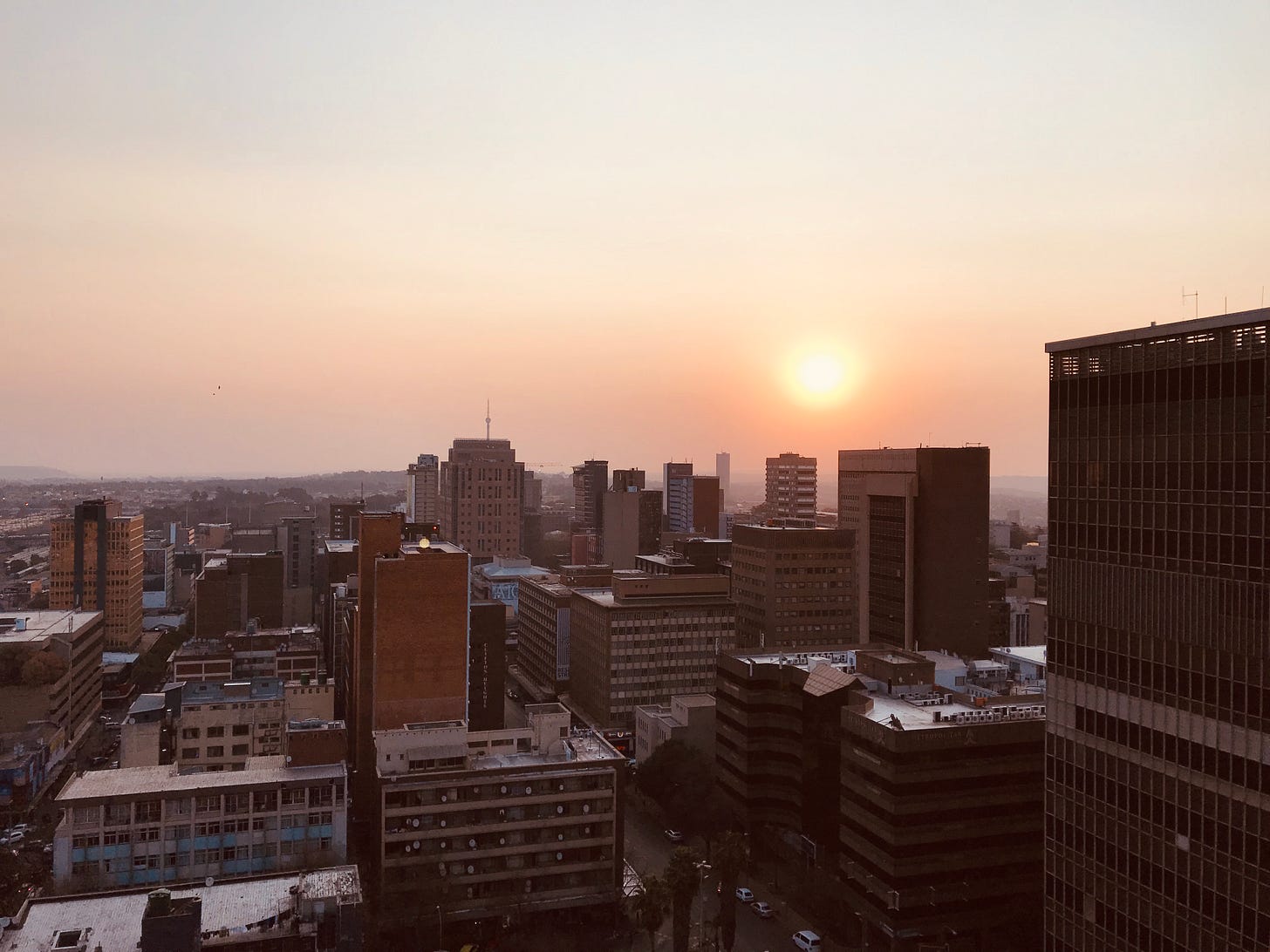 // 2 NOTES ON THE SOUTH AFRICAN MUSIC INDUSTRY, (WHICH WERE GOING TO BE 5 NOTES BUT I JUST KEPT ON WRITING ABOUT DATA COSTS) //
1. DATA COSTS ARE KILLER
A repeated refrain that simmered under conversations about growth, the digital music economy, and the rise of independent, entrepreneurial artists in South Africa was the crippling cost of data in the region.
It's not that the infrastructure doesn't exist — access to data is strong, there are a multitude of large wireless companies ("telcos" like Vodacom or MTN), and in other regions of the continent, data plans can be accessed for significantly cheaper — up to 60% cheaper on average in Nigeria, 80% cheaper in Egypt.
It's difficult to nail down specifics, but the average number tossed around for a GB of data in SA was 150 Rand — about $10. It felt like something that was constantly on folks' minds — people had two SIM cards, depending on who was throttling speeds or charging more at certain times of day, or if they needed to call or text.
Even in the states, that's a fair amount — you're probably using 3-5 GB a month if you're working even semi-regularly on your phone, and dropping $30-50 just on data would be, like, an average data plan. But impose that cost structure on a country with the highest GINI coefficient where 56% of the population lives on less than 1000 Rand ($67.50) a month, and you've got a significant accessibility, upwards mobility, and creativity obstacle for the majority of South Africans.
There are movements afoot to change this: #datamustfall, the latest "#____mustfall" incarnation that saw protest movements in the region against first Rhodes and later public education fees, is pressuring policymakers in the region, but fighting an uphill battle against entrenched economic and political forces.
That leads, semi-intuitively, to the dogged persistence of traditional media in the entertainment sphere as it remains a vital component of the media ecosystem, even among young people: MTV Base, Channel O, Trace TV, and radio can still drive careers. They are targets even for emerging, early stage artists in ways that have been shed in the states for reasons of salience or accessibility.
A particularly striking moment was walking out of a meeting at MTV to a couple of young artists waiting in the lobby to deliver music videos to content curators at the channel on USB sticks. The dual impact of the data cost — the costliness of emailing/uploading videos colliding with the importance of old school media companies — represented in one exchange.
If you've stuck around this far, some notes on where this may go: the #datamustfall movement is getting some traction in changing specific bundling pricing policies, but their baseline issues haven't been addressed. The re-elected ANC president has promised to address the "data gap", but tbd..
Two interesting players in the sphere who may undercut some of TelCo duopoly price fixing:
Ikeja: a start-up based in Cape Town that focuses on direct installations of unbundled internet routers in low-income informal settlements and townships. Innovative in a few ways: 1) each home internet system acts as a node in a super-low cost hotspot network, allowing the home internet user to sell bandwidth in addition to using it themselves; 2) similarly, individuals can purchase data in extremely small increments — something like R5 / day — for access to these mobile hotspots, which are set up around townships and settlements, and in convenience stores (which can also sell these vouchers).

Rain: Rain is taking advantage of (possibly the most controversial global company) Huawei's emerging 5G network build in SA, providing a data-only mobile network at prices that vastly undercut the primary carriers in the country. Their unlimited plan is R250 (~$18) a month, except during its peak hours of 6pm to 11pm when data runs R50 per GB, but never expires or requires a contract, unlike Vodacom/MTN. It feels reminiscent of Free Mobile in France, the disruptive mobile company led by an iconoclastic entrepreneur whose 2 Euro monthly plans built on top of major carrier networks have gained close to 20% market share in just 6 years since its founding, dramatically transforming the offerings of its competitors.
2. TO AMERICANIZE OR NOT?!
Less quantitative than data costs but equally as omnipresent was the constant tension of Americanization.
Some of the biggest artists in the country rap in an accent that is indistinguishable from your neighborhood Atlantan, or Los Angeleño, or Brooklynite — Nasty C may be best known for it, but it's commonplace amongst the thick new crop of rappers emerging from the country.
OkayAfrica covers this topic extensively in their reporting, and likely in more detail than we could attempt in this piece from 2018. This quote stood out:
It's a no-brainer to L.E.S that a genre of music that originates in the US will come with US influences—dress code, lingua franca and even mannerisms. "If you're gonna learn Kung Fu, you're gonna wear Kung Fu attire, that's just the way it is," he adds.
Regional genres like Kwaito, the blended baby of house, hip-hop, and southern African instrumental elements may have lost influence, or at least the ubiquity that they once had on the hip-hop youth — younger kids could grow up on American hip-hop culture, on American TV, on Lil Wayne mixtapes, like Nasty C did. Youngsta CPT's co-opting of G-Funk and West Coast aesthetics ("I'm coming from the Wes-Kaap, west coast / It's like Cape Town and Compton are step bro's" he raps) is a wild thing to hear intermixed with his distinctly not Southern Californian accent.
The question of authenticity is so challenging here, especially as South Africans often mentioned the burgeoning international success of Burna Boy as a validation of sticking to cultural roots, but Sabelo Mkhabela breaks it down well, as it bumps up against Darkie Fiction's documentary about the American influence on South African youth culture, Little America. The combatting narratives of enforced globalization and its hybrid progeny (think the South African Sjava singing his heart out alongside Mozzy and Reason on 'Seasons') versus doubling down on cultural roots create this constant tension, one that probably won't ever be resolved but rather will hopefully continue splitting, re-combining, and never become homogenized.
One thing that does feel apparent to us — South African artists who feel sonically similar to American artists will have a much more challenging time breaking internationally. It's certainly not impossible, but it feels like a more difficult career avenue — to put it simply, they'll have to be better than all the Americans doing the same thing, while Americans are rapping about stories, places, narratives that audiences in the states can more easily connect to.
---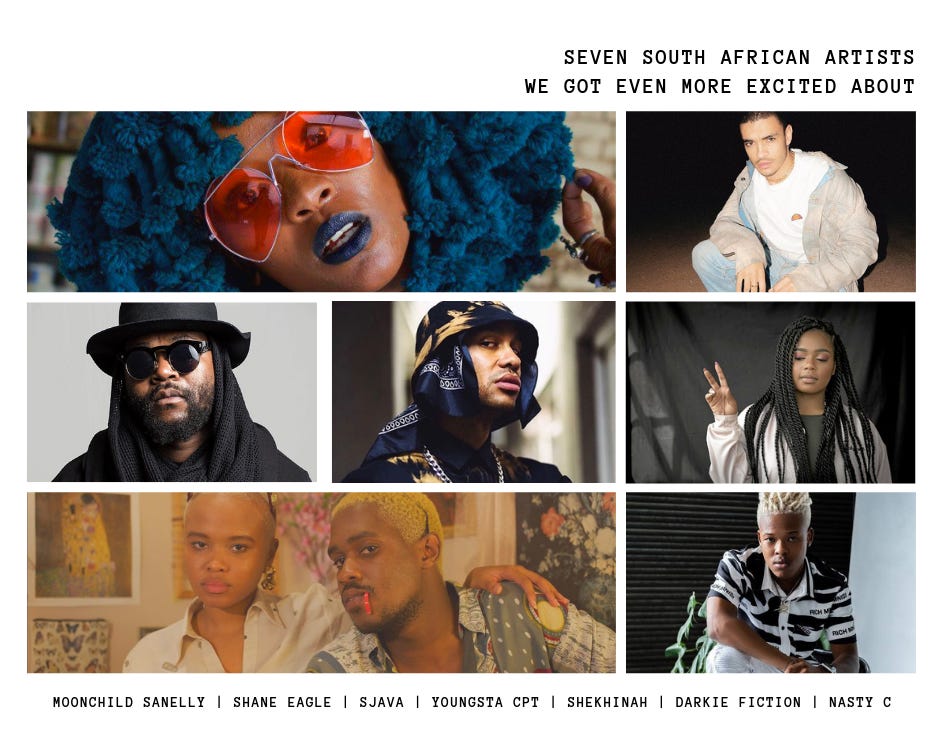 //
7 SA Artists We Got Even More Excited About
 //
MOONCHILD SANELLY
BEYONCE COLLAB IN JULY?! Nuff 'said?? The notoriously blue-haired "future ghetto punk" artist bursts with funky, hip-hop-y, dance-y tracks that got us going when we saw her live. We've been on her banger "Cut The Cake" for a while, which is a strong introduction to the unforeseen sounds that emerge from South Africa. Moonchild has been a fav of the AFROPUNK set that's taken up shop in the country — she'll be gracing their stage this December at the Johannesburg edition of the festival.
SHANE EAGLE
The young lyricist popped up on radar for his very visible collabs with Dreamville's Bas, first opening for him on a few shows in South Africa, then in Europe, then dropping a dope track together called "Ap3x". Eagle holds it down for the extended Dreamville acolytes and catch-all crowd of boom-bappers, Earl Sweatshirt/Mac Miller-type-beat YouTube searcher out there. We love his vibe, and dig the indie, entrepreneurial spirit of his team. His manager helps run the creative agency behind the CanDo campaign that turned Rocking The Daisies into the first major plastic-free festival.
SHEKHINAH
Perhaps South Africa's most prominent R&B/pop songstress, Shekhinah rose from a top 5 finish in their "Idol" type competition into the most streamed female artist in the country and a sweep at the 2018 South African Music Awards — SA's Grammy equivalent — Best Newcomer, Best Album, and Female Artist of the Year for her album Gold. We were impressed by her organization of Rose Fest, which we had a chance to go to the day after arriving in SA thanks to new friend Garrick, a women's day music festival with the country's all-women A-List on stage. For a very imprecise comparison, imagine Beyonce throwing a festival with Rihanna, Cardi B, Ariana Grande, Alicia Keys, Charli XCX, Tierra Whack, and Lana Del Rey — bananas. It was incredible, and her voice kills live. Check out her smash "Suited."
YOUNGSTA CPT
Cape Town's finest, the Cape Crusader reps for the region's "Coloured" community in a way essentially previously unseen in the hip-hop world. Drawing strongly on (American) West Coast influence and, like, 30 mixtapes deep, the Capetonian dropped his "debut" LP earlier this year via Platoon to tremendous fanfare and success. Thanks to his manager & possibly my new best mate in SA Tarryn, we saw a screening of a documentary about in his clothing store in Cape Town, along with a preview of the phenomenal 'Old Kaapie' video.
DARKIE FICTION
The Kwaito-inspired Capetonian duo that seemed to be on the tip of everyone's tongue. Also popping up on this year's AFROPUNK line-up, the vocalist Yoza and rapper Katt Daddy meld with surrealist, searing, deeply South African-focused production that refutes Americanization, a main through-line since their genesis in 2017. Peep "Selula" for a taste, and don't miss the video.
SJAVA
Winner of this year's SAMA for Best Album (among others) for his incredible Umqhele, we've been on the Sjava train since first hearing him on the Black Panther soundtrack. While I'm a bit embarrassed that it took a Marvel movie to do the deed, I'm grateful for the impact. Sjava is an incredibly unique, curious, and promising figure within the industry; some of the biggest external signifiers of breaking through, from that soundtrack look to a COLORS session to a BET Award to an extensive FADER profile, yet little traction in live, streams, collabs. I got to meet him and chat briefly, and he couldn't have been a humbler, more introspective guy — looking forward to following this cultural mashing pioneer's career.
NASTY C
The "Justin Bieber of South Africa", Nasty C is for the kids! Frankly, his actual music feels like it still needs an X-factor to become something truly special to me — feels like a run-of-the-mill American rapper, but I do dig his track "King" with A$AP Ferg. More importantly, Nasty C (along with Cassper Nyovest, the Godfather of this sh*t, who sells out actual soccer stadiums) is really doing numbers. Alongside the 21-year-old's truly massive following in South Africa, we heard an event promoter tell us about Nasty selling out 5000 seats in Mozambique, and our jaw dropped. Nasty seems to have unconfirmed strong touring plugs in Germany, and management links in the states — which may explain his co-signs from Sway (yo, South Africans love Sway) and appearances on Ebro.
---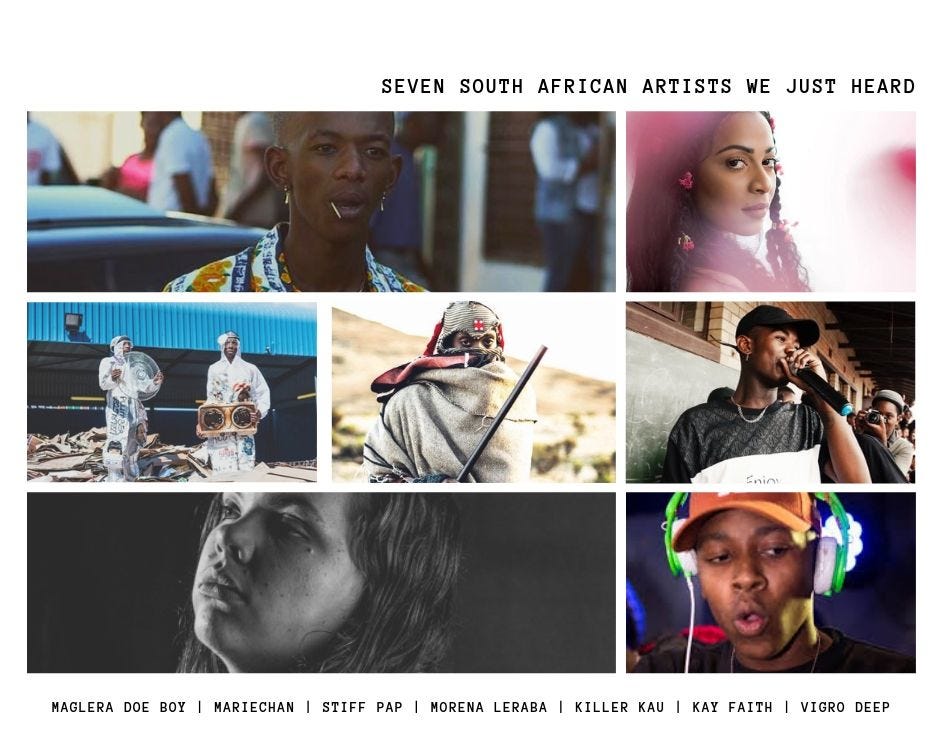 //
7 South African Artists We Just Heard //
MAGLERA DOE BOY
From the small, semi-rural township of Klerksdorp, the baritoned Maglera Doe Boy was an immediately gripping rapper who we had the pleasure of catching in an intimate, live show.  His biggest track, "Bodega," is a neck-snapping blend of American slang and "vernac," blends of Zulu and Xhosa, that create a sizzling culture-smashing hit.  We chatted after his show, and he told me about hours spent soaking up American culture as a kid and the collision course it charted with his upbringing — one to watch. He's the one in the GIF at the top of this email.
MARIECHAN
Sometimes it just takes one song to nab you — we caught Mariechan Luiters sharing the stage with Shekhinah at the R&B star's Rose Fest on Women's Day, belting out riffs and harmonies their duet, "Different."  Sheesh.  The 35 year old isn't new by any means — a former member of a 2000s R&B trio called Jamali, she recently went solo and has been working on a rebrand, supercharged by a few high profile collabs.  Frankly, seeing her on that stage felt like watching a 90s starlet crash land into 2019 — a glorious discovery.
STIFF PAP
STIFF PAP RADIO! This duo seemed to be popping up in everyone's convos — feels like slowthai meets lo-fi Xhosa JPEGMAFIA, which is, a COOL combo. Their Soundcloud lists them as post-industrial / post-Kwaito, so, in the words of Levar Burton, don't take my word for it. Someone showed me the MARADONA video, which I really dig, and had my neck snapping to their latest EP, STIFF PAP RADIO, featured on the playlist below.
MORENA LERABA
Our first night in Jo'burg, we found ourselves having dinner with two new friends: one was DJ Melitia, a Jo'burg fixture who introduced us to a friend of hers, Morena Leraba.  Closely tied to Lesotho, he's a singer, a shepherd, and a truly innovative performance artist who has broken out through AFROPUNK, European tours, and a feature on Damon Albarn's summer EP < peep that track for a glance into his world.
KILLER KAU
Killer Kau is a gravelly-voiced Amapianist from Soweto, splashed across editorial playlists on Apple Music and Spotify. "Joy" is my stand out track. Complex, groovy, discordant, youthful, and endlessly layered, his music is gritty house that keeps on giving — he'll be at Rocking The Daisies this October. Killer Kau is managed by Mpho Makua, the multitalented Sowetan behind the clothing brand SGOD. We got to meet Mpho down there, introduced by new friends DJ Mr. X and Steezy, who showed us around the SGOD store, including their extensive collab with Coke (1 million cans with the SGOD logo) who outfitted Kau on a recent tour.
KAY FAITH
The Capetonian producer and engineer is a wizard — we sat in the studio with her for hours, listening to her eclectic, gripping collection of placements and upcoming work that features some of the country's most exciting emerging and established acts.  The engineer behind Youngsta CPT's last project and the woman called on to run sessions for Mos Def while he was in Cape Town, Kay Faith is working on her second EP with some tricks up her sleeve.  Peep this Red Bull profile of her,
VIGRO DEEP
One of the foremost faces and artists in Amapiano, a new genre sweeping the country. Roughly oversimplified, it's a new subgenre of kwaito, a South African house genre that uses samples and instruments native to the region — think tribal drums, vocal riffs, etc. Layer mellow keys over top, slow it a down a bit, and boom — Amapiano. Vigro Deep is young, talented, and — check out the immensely satisfying "Black Power" on the playlist.
---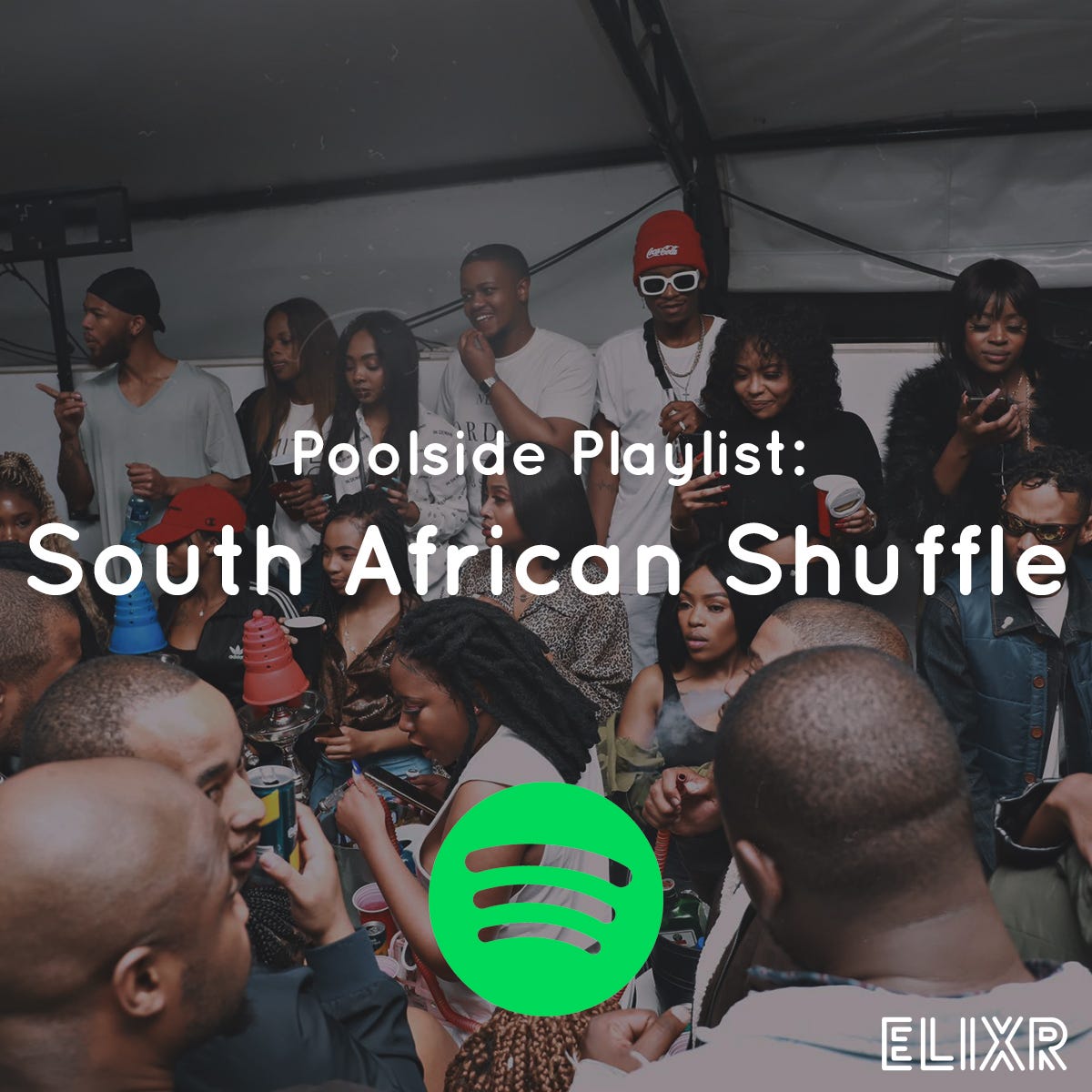 // THEMED PLAYLIST: SOUTH AFRICAN SHUFFLE //
All of favorite tracks from the artists above in one playlist, plus some other loosies we picked up on the way.
---
// ELIXR NEWS: New EPs, Videos, Comedy Shows //
Our guy Caleborate dropped his new EP on August 2nd — stream it on your DSP of choice as those seven tracks hurtle toward a million plays.

The brief, banging "Telegraph" got some visuals two weeks ago as well — a guerrilla-style, GoPro romp through Oakland & Berkeley's Telegraph Ave. Watch it above, and keep an eye out for

Last Friday, he dropped "These Days," a collab with Belgian duo blackwave — landed on New Music Friday out in Belgium and is getting radio play (wow we love Belgium — their fries? their bilingualism? their european unity?). It's a tuuuuuune. Listen here.

Caleborate is going on tour, starting with Rolling Loud on 9/28, popping through LA, NYC, Chicago, DC, before ending up in London. If you're in any of those places, holler.

Zack Fox just finished up a Stand-Up Comedy run with Jak Knight in the PNW, and hits the Northeast next week : DC on 9/16, Philly on 9/17, and Brooklyn on 9/22. You can find tix here.

Zack will also be featured on Kenny Beats' November DOTS Show in LA, and the lineup is stacked…
---
// recent euro tour announcements //

ryan leslie // october
a boogie // oct
bbno$ // oct
freddie gibbs & madlib // oct & nov
mr. eazi // oct & nov
cousin stizz // nov
lil tecca // nov
black youngsta // nov
steve lacy // nov
j.i.d. // nov & dec
yg & ty dolla $ign // nov & dec
ghostemane // feb - april

feedback? tips? music recommendations?